}
FRESH SPICES DIRECT FROM THE SOURCE, NOT A DISTRIBUTOR
My partner, Mr. Divakar, lives in southern India near the spice plantations. He travels the farms, cherry picking the most aromatic lots exclusively for The Reluctant Trading Experiment. We import our spices fresh and direct in small batches. No distributors. No big warehouses. No stale spices.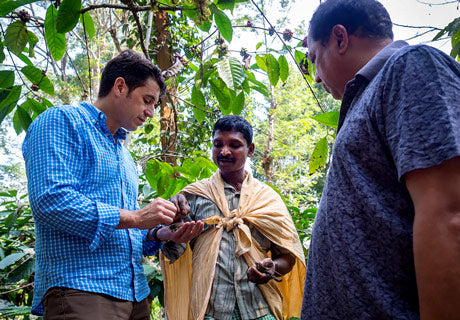 "The best pepper I've ever encountered."
Chef Perry Hendrix
Avec Restaurant
Chicago, IL
"Thank you for showing us how good spices can actually be."
Chef/Founder Vitaly Paley
Imperial, Paley's Place, Headwaters, etc.
Portland, OR
"Reluctant Trading's Icelandic flake salt is outstanding."
Chef Lee Wolen
Boka Restaurant
Chicago, IL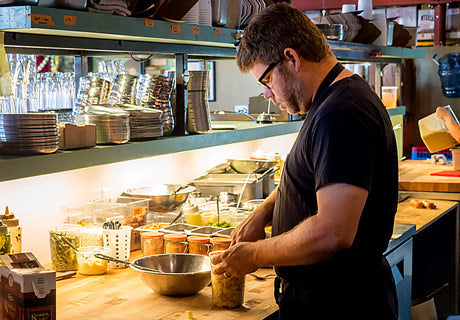 focused selection, vetted by top chefs
Most spice companies offer huge catalogs. We carry a short list of spices and we're proud of it. Each spice has been carefully vetted by Michelin Star and James Beard award-winning chefs. That means you can buy everything we have with confidence, from our signature Tellicherry Peppercorns to our Icelandic Flake Sea Salt. Each spice is meant to make you say "wow!" instead of "why?"
"We already had our spices picked out. Then Reluctant Trading came along and blew me away. Amazing difference for just a couple extra cents a dish."
Chef/Owner Troy MacLarty
Bollywood Theater
"As with all spices, freshness is key. Reluctant Trading is one of my favorite sources for high quality spices."
Chef Joshua McFadden
Six Seasons
National Best-Selling Cookbook
"I love Reluctant Trading! From smoky, sultry, fire-dried turmeric to the most complex Tellicherry peppercorns around — the quality of their spices is unparalleled."
Chef/Owner Bonnie Morales
Kachka Restaurant
Portland, OR
We're a proud supplier of the cooks behind the books
Did we tell you that we're proud to supply some of the best chefs in the restaurant business? It's part of the recipe of our success.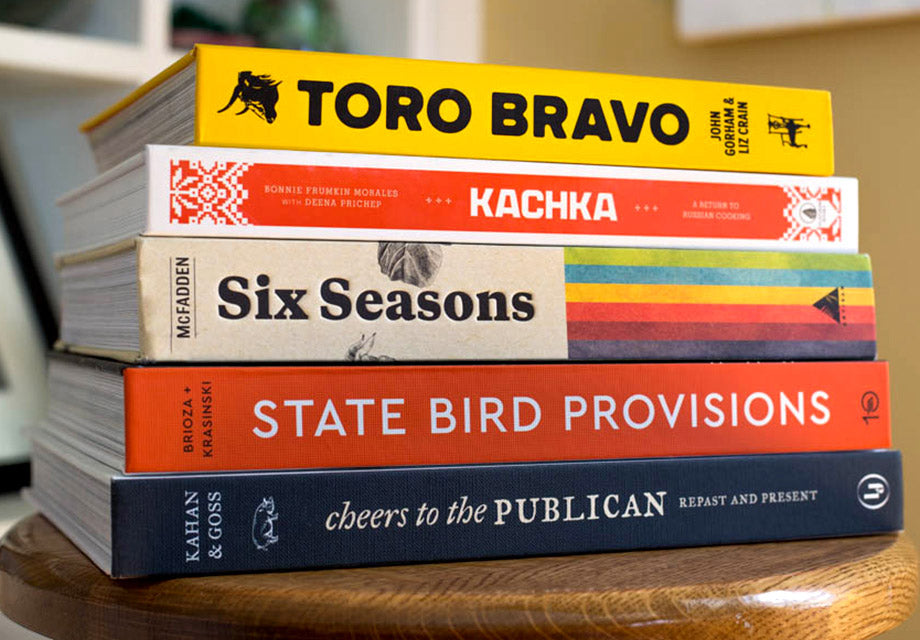 "I've been a believer in Reluctant Trading's products since the first time I tasted their pepper.  The quality of all their spices is incredible, and I'm proud to use them at Tusk."
Chef/Partner Sam Smith Tusk Restaurant, Portland, OR
"At CH, great flavors come from the best ingredients. That's why we chose Reluctant Trading for CH Peppercorn Vodka."
Tremaine Atkinson
Founder
CH Distillery, Chicago, IL
"The Reluctant Trading Experiment imports truly the finest Tellicherry Peppercorns. The flavor and fragrance are comparable to the complex notes of a fine aged wine."
Ava Gene's Restaurant
Portland, OR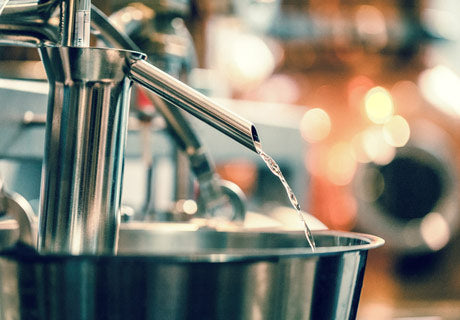 cheers to the brewers, distillers, and craft food makers!
In addition to restaurant chefs, we supply bulk spices to craft brewers, distillers, chocolate makers and craft food companies. Let's have a drink and talk about how we can help.
"People come to us for the finest gourmet foods. Reluctant Trading's amazing spices and unique packaging are a perfect fit."
Bob Sickles
Owner
Sickles Market, Little Silver, NJ
"The Tellicherry pepper and Icelandic sea salt are great sellers on top of our meat case."
Sean Hofherr
Founder
Hofherr Meat Co., Northfield, IL
"I love this pepper."
Ruth Reichl
Gourmet Magazine
Editor in Chief 1999 - 2009
stack 'em high and watch 'em fly. (yes, we sell to stores too.)
We also wholesale our spices and Masala Chai in consumer packaging to fine grocery, specialty food and butcher shops. Our Icelandic Flake Sea Salt and Tellicherry Peppercorns make for excellent add-on purchases at deli, meat and fish counters.